Bring real comfort to your neck during long road trips
Randy Davis — 3 hours 17 minutes ago
"This is the perfect solution for passengers that fall asleep in the car during long road trips. I no longer have to worry about my kids' heads bobbling from side to side when they doze off in the car." – James Bauer, Real Customer.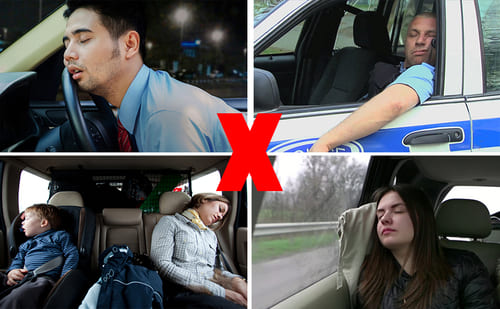 Are you familiar with the feeling of discomfort in your neck when you wake up after a long car ride? Or have you ever had to see your child having a case of noodle-neck? Yeah — it's painful — and unsightly.
Our Car Seat Headrest Pillows are a revolutionary new in-vehicle add-on that provides support and comfort for children and adults alike for safer napping on the road.
Give it a try – your neck, back, and neighbor's shoulder will thank you. Benefit from lateral support to keep your head and body comfortably aligned upright the next time you, your child, or a friend fall asleep.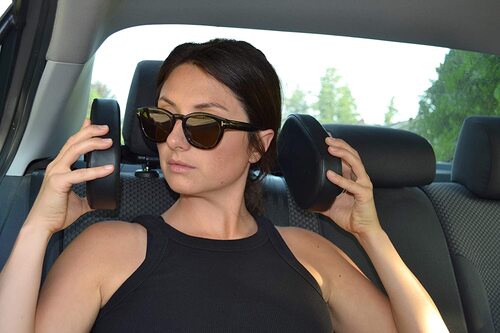 THESE HEADREST PILLOWS ARE A REAL LIFE-CHANGER!
GOOD FOR YOUR HEALTH – The headrest pillows comfortably support your head and neck, relax the muscles, and prevent the neck from prolonged bending, fatigue, and pain.
MAKE YOUR JOURNEYS SAFE AND COMFORTABLE – The pillows provide passengers with head and neck support when they fall asleep, protect their heads from knocking on doors and windows, and ensure greater naptime comfort.
IMPROVE POSTURE – By supporting your neck and keeping your body in an upright position, these pillows can even improve your overall posture.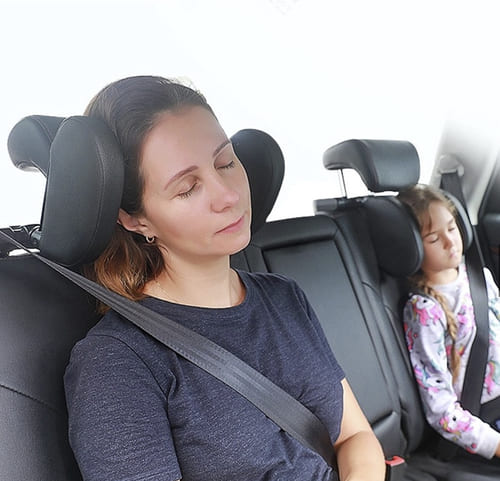 SUPPORTIVE, HIGH-QUALITY BUILD – The pillows are filled with soft and thick memory foam. The pillowcase is made of PU leather that is durable and easy to clean.
ADJUSTABLE DESIGN – You can adjust the width between the pillows by selecting the slot position on the telescopic support rod (the minimum distance between the two pillows is 10.63 inches).
SUITABLE FOR BOTH KIDS AND ADULTS – The pillows can also be raised, lowered, and rotated 180 degrees to accommodate people of various heights.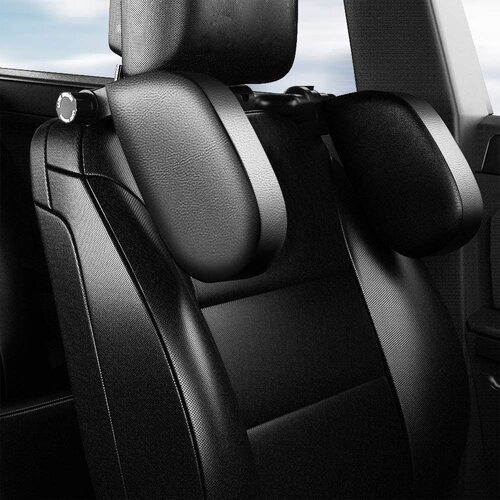 COMPATIBLE WITH MANY CAR MODELS – Suitable for vehicles with headrests where the handlebar distance is at least 3.75 inches.
EASY TO INSTALL – The headrest can be easily installed on the headrest support bar, with no additional tools required.
CRASH-TESTED – These headrest pillows have passed numerous crash tests to ensure compliance with each of the following safety standards: CMV-SS 213, FMVSS 213, and ECE R44.

Are you or your passengers still suffering from neck pain after taking a nap in the car?
These Car Seat Headrest Pillows can help you solve this problem for improved rider comfort and convenience. When not in use, just lift them up to save space inside the car.
Seize the chance to buy Premium Car Seat Headrest Pillows with UP TO 60% DISCOUNT:
One Set of Headrest Pillows: $48 instead of the original price of $80!

Two Sets of Headrest Pillows: $88 instead of the original price of $160!